Kailash Farms Earthen Life offers an array of activity for the guests making it a admirable destination for a transformative stay. In connection with mother nature, soulfulness and simplicity, the activities offered during your stay at Kailash Farms Earthen Life can make you come back often.
Outdoor

Activities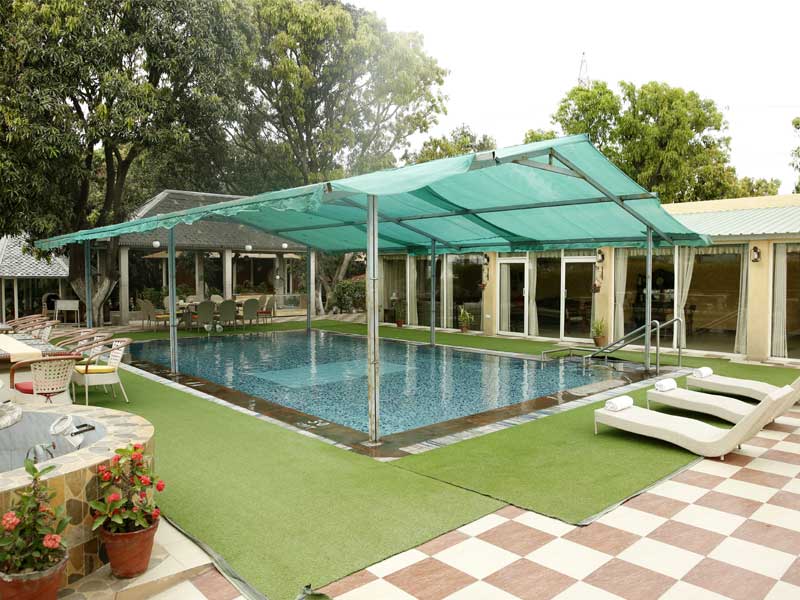 Swimming Pool
A terrific asset on a summer holiday, our outdoor chlorine free pool is a great way to freshen up on a hot day, or plough a few lengths so the fitness regime is maintained while away on holiday.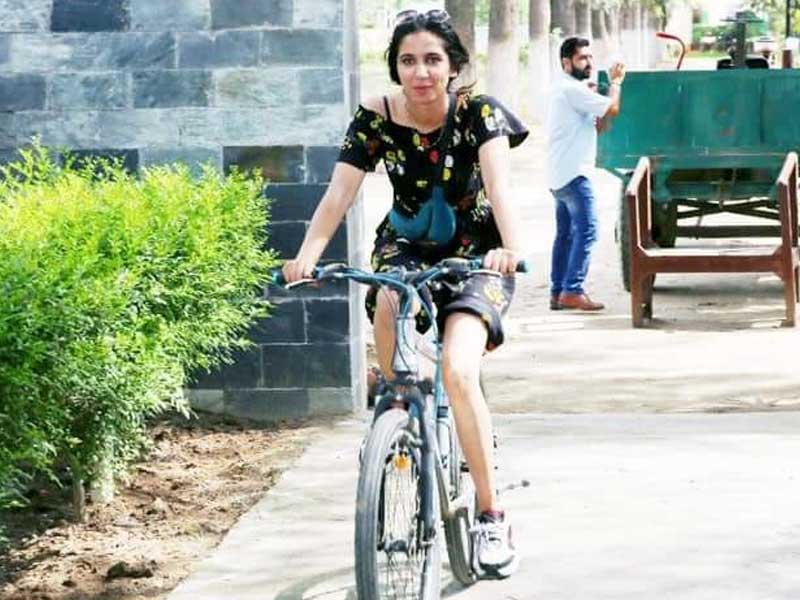 Cycling
Cycling around the Orchard is the best way to enjoy the fantastic views of the farm mixed with some outdoor exercise.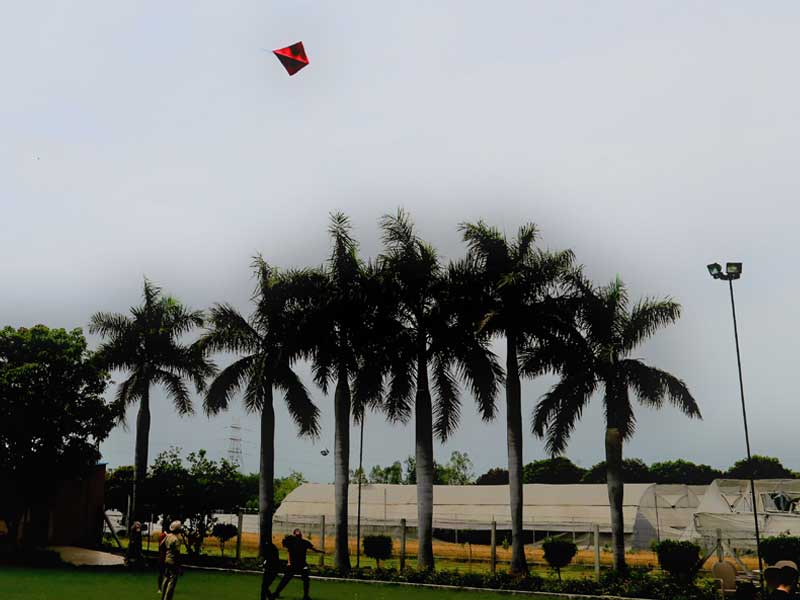 Kite Flying
Flying a kite is a great activity to do on a camping trip or simply a way to spend the afternoon outside. Your kids will love spending windy days flying their kites!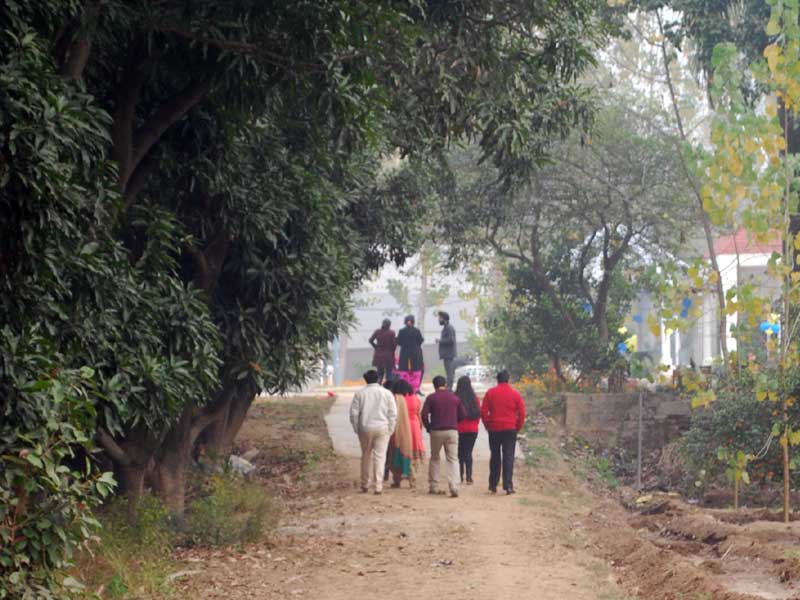 Nature Walk
Get up close and personal with nature when you embark on a walking trail at the farm. Set against the backdrop of the orchard most trails provide excellent opportunities for spotting some farm wildlife and bird species. A visit by the Peacocks is an absolute visual treat.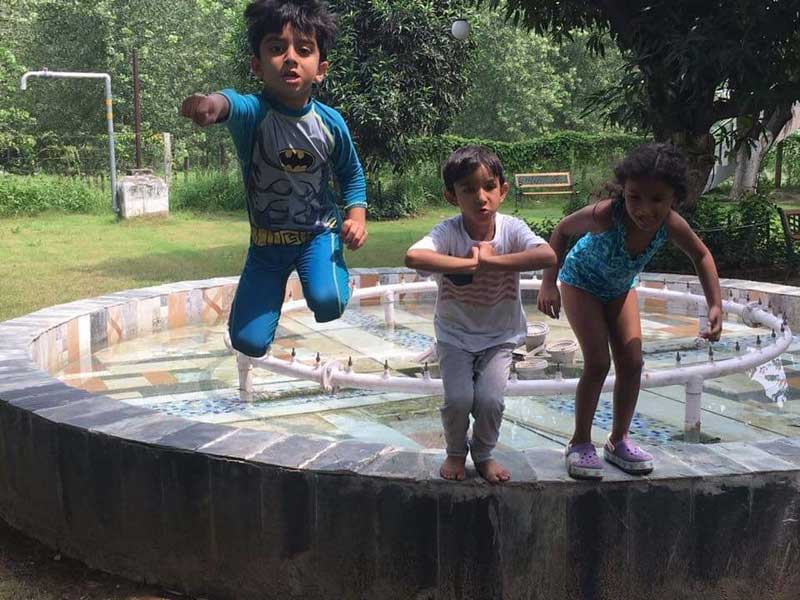 Kids Arena
It is no family vacation if kids don't have a play area. Kailash Farms Earthen Life offers the dedicated multi-play area for kids that will simply thrill any child who walks into it.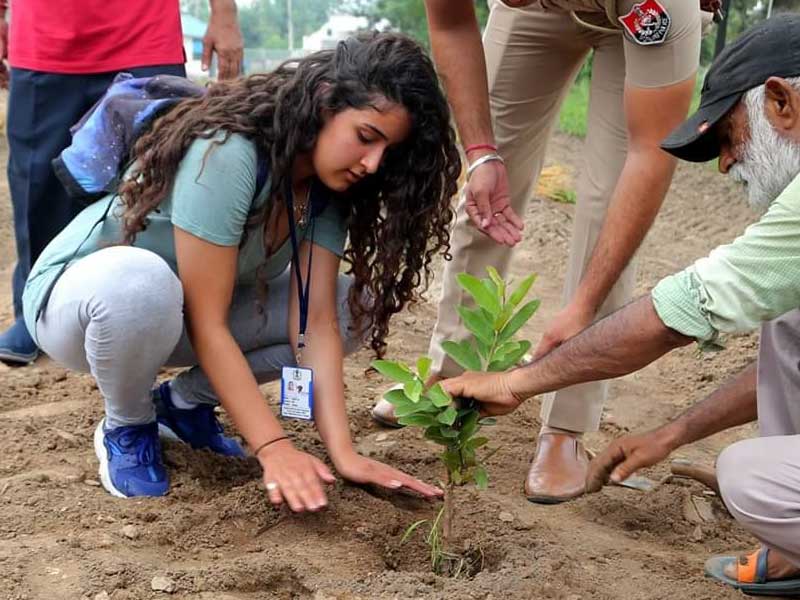 Plantation
Kailash Farms Earthen Life is an ideal destination for green tourism enthusiasts looking for a unique experience in a beautiful natural environment, especially if they are interested in the ecology of planting and the chance to get closer to farmers and contribute to a greener tomorrow.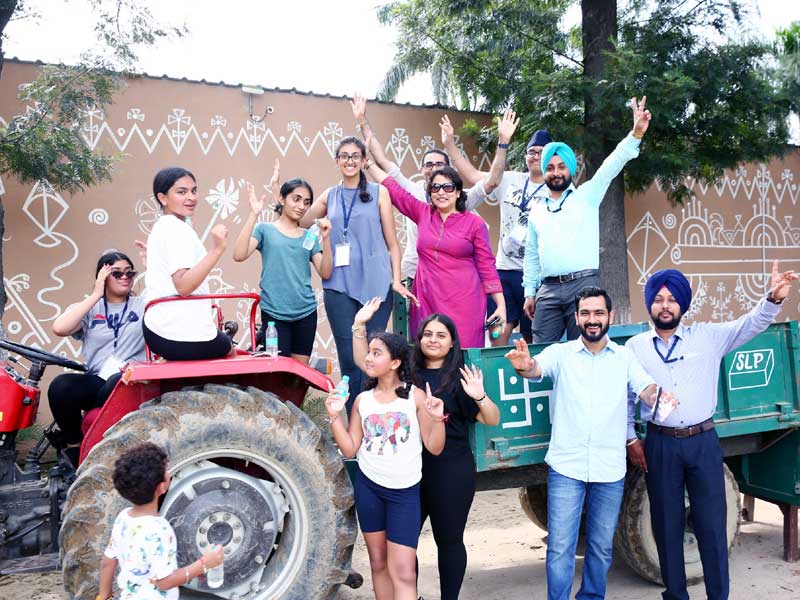 Tractor Ride
Hop on to the Tractor for a rustic tour of the farm, a ride full of fun and adventure.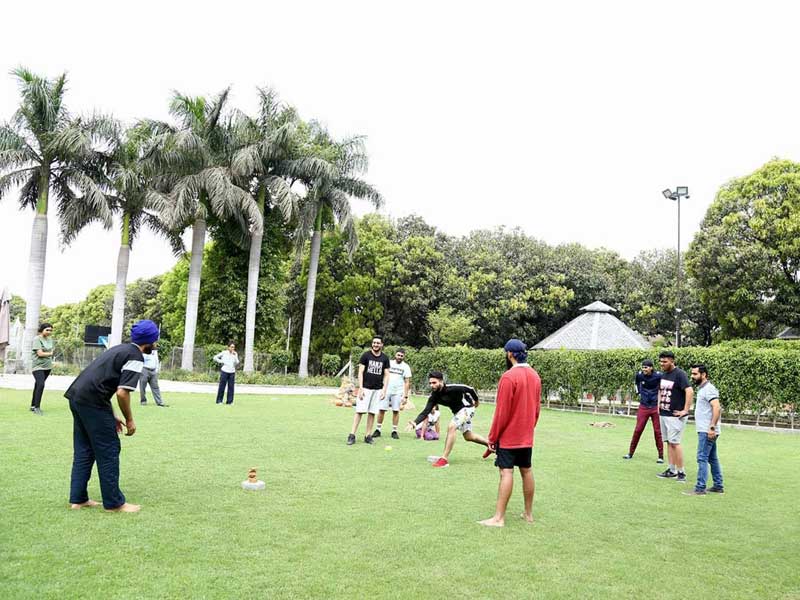 Traditional Games
Relive your childhood with our traditional field games, a fun energetic and memorable experience for all age groups.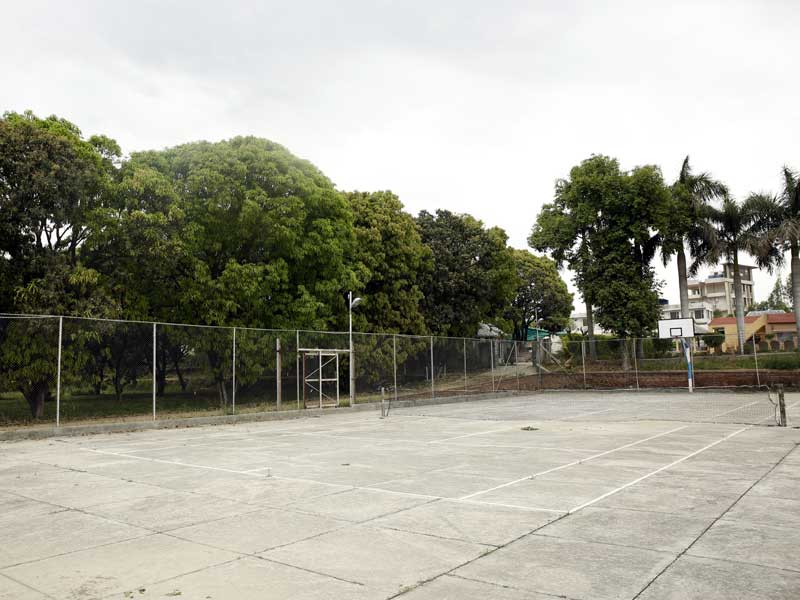 Tennis Court
For Tennis enthusiasts , Kailash farm offers an ideal outdoor concrete ground for both recreational play and bonding with friends and Family.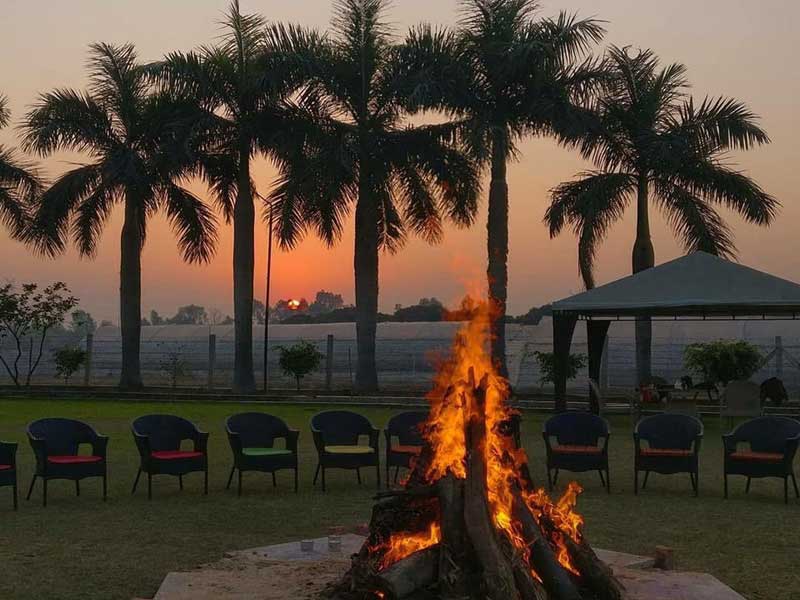 Bonfire
Cozying up by a crackling campfire should be the end of a long, wonderful, fulfilling day at the Kailash Farms Earthen Life. Enjoy the moment with your family, a group of friends, or coworkers together for a fun night around the fire out on the farm!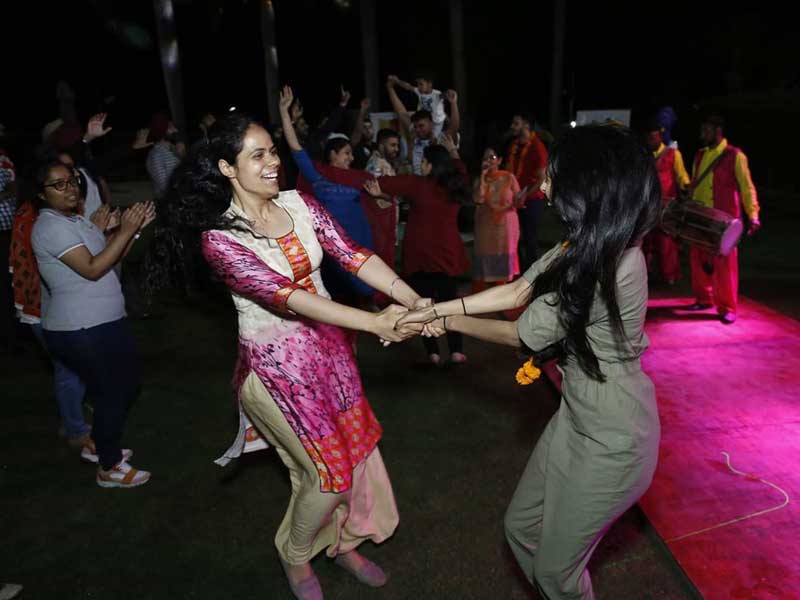 Folk Dance
Your Stay at Kailash Farms Earthen Life is incomplete without experiencing enjoying and participating in the Punjabi folk dance and music presented by our local folk dancers and musicians.